Venues
Venues are selected for ease of travel and the quality of the facilities and service. Both our venues are within walking distance of Kings Cross and Euston mainline stations.
Coffee on arrival and mid-morning plus lunch with vegetarian options and afternoon tea are included as part of the package. Step by step directions from all mainline London railway stations plus details of parking and nearby hotels are included in your personal joining instructions.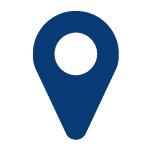 Just one tube stop from Kings Cross and a three minute walk from Angel Tube Station, The Double Tree by Hilton is a modern contemporary hotel bosting an impressive array of facilities. Our workshops take place in one of the four purpose built suites in the 24 hour business centre and a nominated member of staff is on hand throughout the day to take care of your every need.
Historic charm meets modern elegance at DoubleTree by Hilton Hotel London – West End. Originally built in 1911, the hotel is housed in a listed building with a stunning Edwardian façade. This convenient location is just a five-minute walk from Holborn and Russell Square Stations which are in turn one and two stops from Kings Cross. For those who like to walk the location is a 15 minute walk from Euston Station.
Built in the 1930's this impressive and imposing building is a purposes built training centre directly opposite and less than a 2 minute walk from Euston mainline station. There is a reception area at ground level and separate receptions on every floor. Our workshop rooms are spacious light and modern and tea, coffee and soft drinks are available throughout the day.
Virtual classrooms operate online via Zoom. The working material is identical to our public programmes and is sent out prior to the published dates. Delegates also enjoy the same unlimited post programme access to the Course Leader. Online programmes are also available on a client specific basis and can be customised to suit specific needs
All of our programmes are available to be held on client sites and can be customised to suit the needs of each business. Delegates also enjoy the same unlimited access to the Course Leader. Operating on client sites also allows us to work in different group sizes and offer alternative timings.
Find Out More...
Online Training
All courses and programmes come with an online option
Key Facts
Our 1 to 1 coaching programmes are totally customised to every individual
Keep in Touch
Free monthly tips, techniques, downloads and details of upcoming programmes