Why Us?
Subject specialists, exceptional feedback, first class venues, great value, choice in how to work, measurable returns and a string of success with in-house projects, coaching and consultancy are just some of the reasons to choose us as your development partner
Exceptional Feedback
100%
of all delegates rate the course leader's knowledge as good or higher
99%
of all delegates rate our workshops as good or higher
92%
of all delegates enjoy the course more than they expected
89%
of all delegates learn more than they expected
The feedback from our open programmes is consistently high as it is for all our work. Our material is easy to use and easy to implement. We are known for our ability to engage with a wide range of people and to achieve tangiable and measurable returns. Delegates on our Leadership and Management training have gone on to further promotions. Those who attend out Tele-Sales training see increases in appointments, sales and conversion ratios whilst our Customer Care training has helped numerous clients retain and develop their customer base. Consequently many clients stay with us for a number of years. Read all our open course delegate feedback, learn what our clients say about our coaching and consultancy, see our case studies and read our in house client feedback
Subject Specialists with Working Backgrounds
All our Course Leaders are specialists and have working backgrounds in their subject areas. If you attend an open programme the Course Leader will be able to relate to many of the issues you face. Our course leaders are constantly updating their knowledge and we regularly review and update our working practices.
Our Course Leaders are also actively involved with clients so are constantly practicing their skills in sales, account management and customer service. This means your people will receive the highest standard of training with material that is relevant and usable. Find out more about our team
Interactive, Practical, Enjoyable
We believe that learning should be an interactive experience. It should be practical and it should be fun. Our programmes are designed to achieve all three and in doing so create a powerful and stimulating learning experience. We understand and respect that everyone learns differently and our style encourages you to participate in the way that works best for you. We use a variety of learning techniques and use memorable phrases and concepts that enable you to absorb knowledge and recall it more easily.
Whilst our open programmes are generic in nature we purposely limit the group size so that we can spend time with each delegate. We link our work back to situations experienced by you and your business. As a result our ideas are very practical. We also offer business tools that delegates help create which can then be taken into the work place to use on an ongoing basis.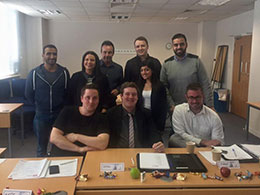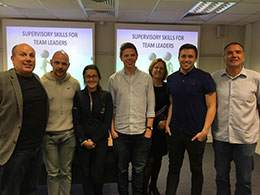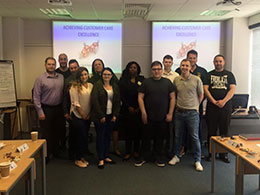 First Class Learning Venues
Our venues have been chosen because of their location, ease of travel and quality of facilities and service. Everything is catered for from detailed joining instructions and directions to free wi-fi and special dietary requests. Both our training locations are just one tube stop from Kings Cross Station and a three-minute walk. The working environment is relaxed with appropriate breaks and caters for all your business requirements. Read more about our training venues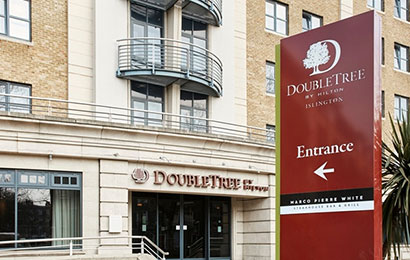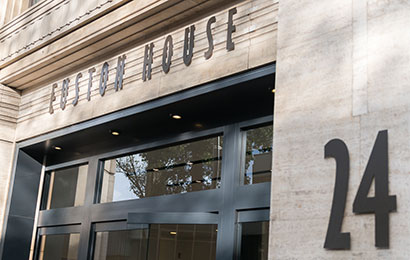 Choice of How to Work
Our offer is designed to create choice and flexibility meaning we can work with you the way that best suits you. If you wish to experience working with others from different organisations, then you can do this at any of our open programmes. If you have a group who wish to work together then our in-house training option which can also be customised to specific needs may suit you better. Our 1 to 1 coaching is often allied to a goal - a level of sales or a future leadership role and our consultants are also available to work with you on a consultancy or interim basis.
Sales training
Leadership & Management training
Customer Care training
Open programmes
In-house training
1 to 1 coaching
Consultancy
Interim management
Our aim is to understand fully what you are trying to achieve and why and then work with you to give you the result you need.
Genuine Value for Money
It is important to us that our delegates and our clients view working with us as great value for money. Our one-day open programmes start from as little as £345 per head and include-
3 for 2 booking offers on all open programmes
Hand-picked venues
Subject specialist course leaders
High quality materials and resources
Lunch and all-day refreshments
Free wi-fi
Unlimited post programme support
Access to online post programme support
Certificate of attendance
Our in-house training option is even greater value once you have a group larger than four people and the work can be customised to suit your specific needs. It also means we can work on live issues which will directly impact on the results you achieve.
Unlimited Post Programme Support
When our programme or project ends, our relationship with our client most definitely does not. Our course leaders and consultants are available by phone, e-mail and if required in person as often as you need them. We believe strongly that our role is to train and develop your people and help them integrate those skills and behaviours into their daily working routines. Post programme support is free and we also provide all our delegates with access to a private online support group where we publish ideas, tips, techniques and business tools. Only those who attend our open programmes or work with us on an in-house basis have access to the group.
Tangible and Measurable Returns
As part of our post programme support every delegate on an open course completes a personal action plan with potential objectives to discuss and agree with their line manager. This helps ensure we see real progress and results from our work together.
Before we work on any in-house training project or consultancy assignment we spend a considerable amount of time understanding your business and your needs. It is crucial that we are clear about your plans, your goals and fully understand what success looks like to you. We can then create the criteria to measure success. Time spent on research is fundamental to our success and is not chargeable. We believe if we plan and prepare properly we will succeed in delivering the required results and our clients with stay with us - something we can demonstrate time and time again.
Find Out More...
Online Training
1 to 1 option available for online courses
Key Facts
All our open programmes are available with a 3 for 2 booking offer
Keep in Touch
Free monthly tips, techniques, downloads and details of upcoming programmes