Course Leader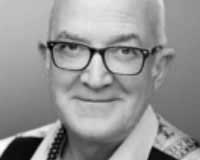 Phil started his career as a 20 year-old Army officer. His move to sales and marketing was "second-nature as the same four strategies applied – offence, defence, alliance and deterrence." He ran Rentokil's sales and service operations in London and launched a new UK publishing company for the German media giant, Bertelsmann before joining the Swedish consultancy, Mercuri International.
Phil went on to form his own consultancy and has experience in several industries including Logistics, manufacturing, distribution, utilities and finance. A key account expert and speaker Phil has worked at home and abroad and is equally at home with blue chips and SMEs.
Phil believes that people hate to be taught but love to learn. All sessions are therefore high on group work, discussion and feedback and low on theory. Where possible, he involves people in the creation of the policies and plans that are going to affect them in the workplace.
He has also published his own book on Key Account Management, a specialist subject for Phil and one where he has enjoyed a great deal of success. In his spare time he plays the drums and watches Aston Villa.