Consultant & Course Leader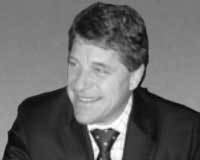 Adrian has 20 years of experience in senior management and director roles in UK, corporate and European operations within software and professional services. Most notably he spent 12 years at JBA International plc (now Infor), a UK business that became a top 5 global REP vendor where he took the lead in turning underperforming business units into growing and profitable divisions. His industry experience includes IT, technology, drinks, retail, distribution and logistics
Combining his passion and experience Adrian moved into leadership and people development in 2006. His focus is on helping leadership teams on leading change supported by applied learning programmes to develop talent and leadership capabilities in a pragmatic and practical way.
Like All First Touch Course Leaders and Consultants Adrian looks to understand the clients business, their challenges, goals and objectives in order to define the correct development programmes to deliver the required results.
He is skilled at working with all individuals recognising the unique value that each brings to an organisation. He is seen by many clients as a long term trusted advisor, a reputation gained though long-term relationships and a proven track record of delivery.
He enjoys all sports and was previously a semi-professional footballer.